Price search results for RevIt Poseidon Gore Tex GTX Motorcycle Trousers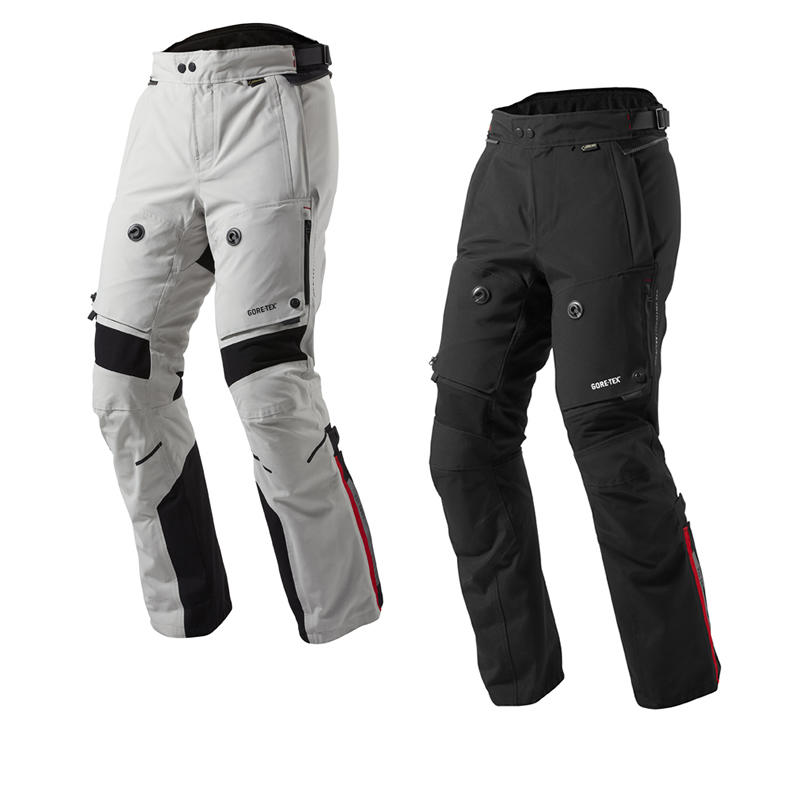 | Stockist | Catalogue Product Name | Price | |
| --- | --- | --- | --- |
| GhostBikes.com | Rev'It Poseidon Gore Tex GTX Motorcycle Trousers | £469.99 | |
The Rev It Poseidon Gore-Tex GTX Touring Motorbike Trousers are packed with features... PROTECTION FEATURES: OUTER SHELL Polyester Rib - Polyester fabric is a mainstay of REV'IT! garments, providing the stylish silhouette that our apparel is known for. This polyester fabric features a specific rib weave, for optimal performance. Polyester 600D - Polyester fabric is a mainstay of REV'IT! garments, providing the stylish silhouette that our apparel is known for. 3L Gore-Tex Pro Fabric - Stretch woven Pro Shell performance laminate allows freedom of movement, while keeping all the advantages of Gore-Tech Pro shell 3 -Layer technology. PWR Shell Mesh - This PWR shell is knitted in an open structure to allow for breathability and flexibility, which maintains comfort as well as safety. Wax Polyester 600D - Long lasting 600 - denier fabric is a mainstay of Rev'It apparel. This high-tech polyester features a specific rib weave for rugged durability and refined finish for optimal performance. The 600D rating delivers excellent tear resistant properties while the wax coating ensures capable water proofing 2L Nylon 600D Gore-Tex Fabric - Laminating the Gore-Tex membrane to the nylon fabric creates a waterproof, windproof and highly breathable outer shell that offers excellent wearer comfort. Sure Grip - Sure grip fabric or leather features a special, texturised print, which offers an excellent grip under high-performance riding conditions. INSULATION Detachable Thermal Liner - Makes your trousers very versatile, can be taken out or left in depending on the weather WATERPROOFING & BREATHABILITY 2L Gore-Tex Fabric - By Laminating the Gore-Tex Membrane to the fabric, a waterproof, windproof and highly breathable outer shell is created, offering unsurpassed durable wearer comfort. PROTECTION Fully Perforated EVA Foam at the Hips - EVA is one of the materials popularly known as 'expanded rubber' or 'foam rubber'. EVA is used as a shock absorber in many REV'IT! products. SaS Tec Protection at the Knees - SaS Tec armour offers the best possible protection during a dynamic impact. The armour is made of a new polyurethane foam material, without a hard shell or edges, which surpasses the required CE-Values by 50%. The closed air cells function by means of progressive absorption, with a slowly occurring stressor. The material remains soft and flexible where as a sudden impact will cause the protectors air cells to respond quickly with increased resilience, creating a protective shield where the rider needs it most. Fully Prepared for SaS Tec CE Hip Protector VISIBILITY Laminated Reflection at Calf - Reflection panels ensure excellent visibility at all angles, allowing the wearer to be seen from all directions. To offer a more sophisticated look, the reflection panels are welded to the fabric. This welding process also eliminates stitching seams, making the trousers safer. ERGONOMIC FEATURES: FIT Tour Fit Regular ADJUSTABILITY Adjustment Tab on the Calves and at the Ankles, Adjustment Strap at Waist VENTILATION VCS Aquadefence - When opened the aquadefence system allows direct ventilation to the body. When the zipper panel is closed, it presses onto the incorporated rain gutter the clothing is then wind and waterproof. When the panel or zipper is closed the rain gutter will stop the water from entering via the ventilation holes, thereby keeping you dry and comfortable Air Outlet at Upper Legs - To increase ventilation and circulation of air FEATURES VCS Aquadefence with FidLock Magnetic Fastener - Removable panels for optimum ventilation. Ventilation is nice on warmer days, but not as desirable in cold weather. The panels can be kept open due to the FidLock magnetic Fastener. The Fidlock Magnetic Fastener not only uses the attraction but also the repulsion of magnets. This leads to a robust closure with high locking strength that can still be easily opened with one hand when riding. Easy Entrance Zipper at the Calf - The zipper can be opened at the calf allowing you to enter the trousers easily. Adjustable Protector Pockets - Within this type of protection pocket, the protector can be adjusted to several positions in order to customise the shape for each rider. This results in the best personal fit and riding comfort. Stretch at the Back and Knees - The knees and back have panels that allow for more maneuverability and freedom when wearing these trousers Short and Long Connection zipper - Because of the short and long connection zipper these trousers are compatible for paring with any pair of trousers in the REV'IT! line. Grip Panel at Seat - The grip panel at the seat ensures you stay in control in all weather conditions and won't slide in your seat at any time. A definite must for any rider, pillion passengers will also appreciate this extra level of performance Hook-and-Snap Front Closure - This hook-and-snap construction ensures trousers stay closed. The snap closures the trousers and the hook smoothly interlocks into the channel ensuring that the trousers won't open whilst riding. POCKETS Slit pockets - Allows the air to circualte better
Price:
£469.99 from
GhostBikes.com
---
Related Products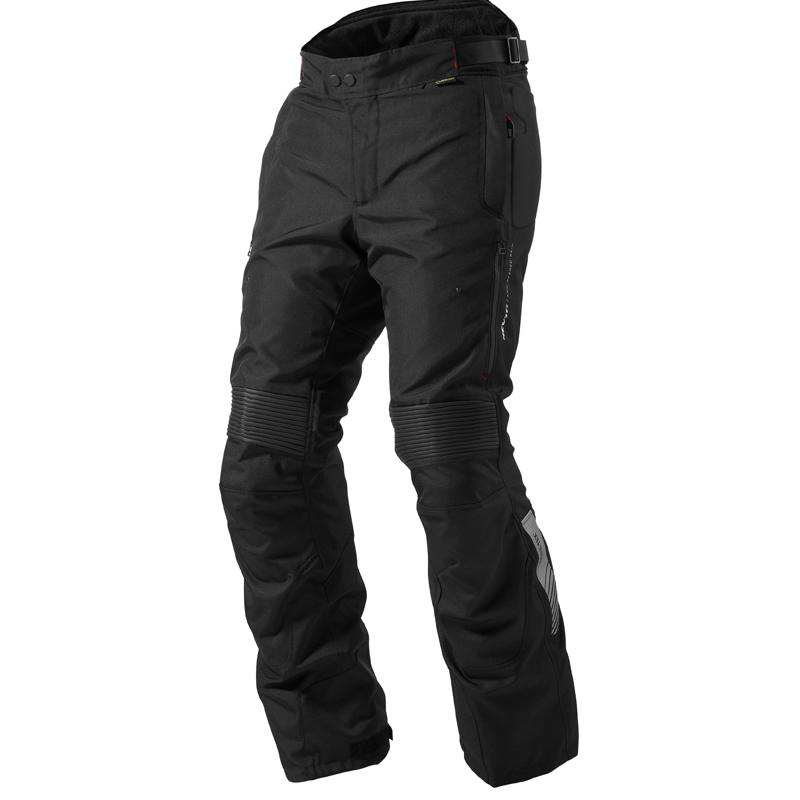 The Rev It Neptune Touring Motorbike Trousers are packed with features... PROTECTION FEATURES: OUTER SHELL Sure Grip - Sure grip fabric or leather geatures a special texturised print, which...
---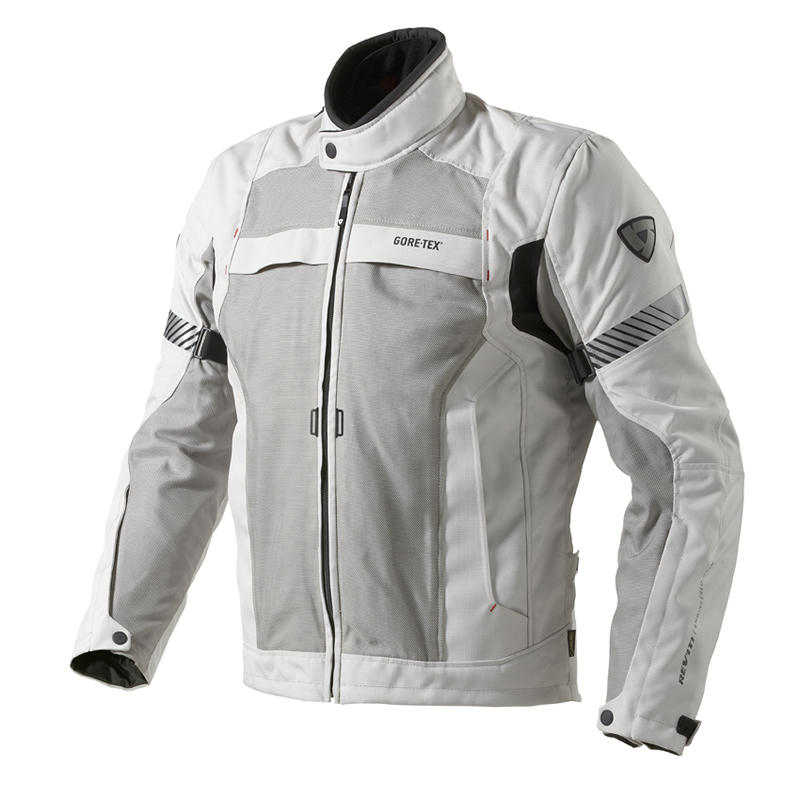 REV IT! Chronos GoreTex Motorcycle Jacket ERGONOMIC Ventilation - ventilation panels at chest, back and sleeves Features Prepared for Challenger Cooling Vest Insert - The jacket is prepared for the Challenger...
---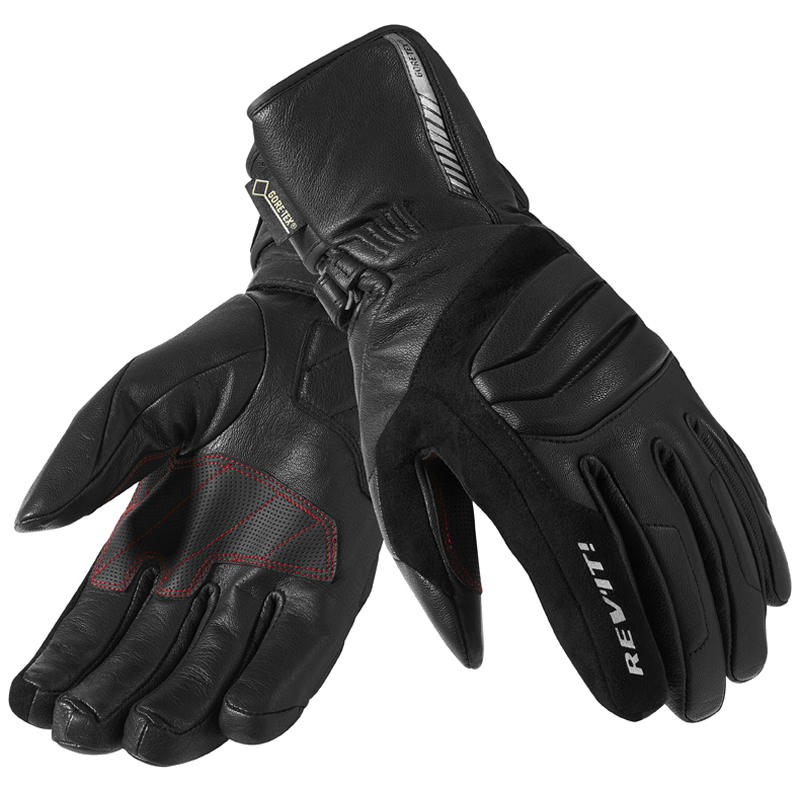 The Rev'It Oceanus GTX Gore Tex Motorcycle Road Gloves are packed with features.. SPECIFICATIONS FEATURES Grip patches at thumb and palm - Added grip thanks to their texturised coating, delivering...
---
---
---
---