Price search results for Beer Can Glass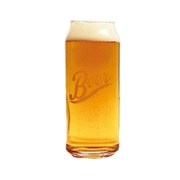 The Beer Can Glass is a fun way of drinking your beer. Designed to look just like a beer can, the glass features the word 'beer' written across the front to state it's firmly for beverages of the alcoholic kind! - L.M. Features: Beer Can Glass Designed to look just like a beer can Features the word 'beer' across the front
Best Price:
£8.99 from
Zavvi
---
Related Products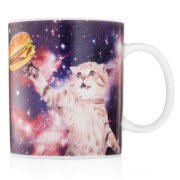 Paw-sibly the most clawsome mug in our purr-fect collection, the Cat in Space mug will soon become your most purr-ecious mug. Decorated with a meow-velous picture of a kitten floating in space with a hamburger, yes, this is fur real, the ceramic mug is...
---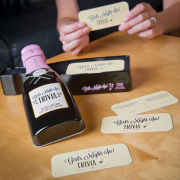 Pop your cork to this girly game that is strictly for ladies only. Perfect for hen parties and girly nights in, the champagne-bottle shaped tin of Girls Night in Trivia will guarantee a good giggle between you and your friends. Test your girly knowledge...
---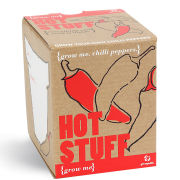 The spicy Grow Me Chilli Pepper gift box is perfect for those who can handle the heat. The set allows you to grow your own chilli peppers to use in cooking, when food needs that extra kick. - R.K. Contents: 1 packet of chilli pepper seeds 1 coconut...
---
Holds 1.8 Litres (just over 3 pints!). 22.2 centimeters high!. Ideal for large sharing cocktails and alcoholic punches or lots of beer. Unbreakable, reusable, safe around pools and outdoors. Dishwasher safe. Great for parties with a few straws thrown...
---
6 x 17oz GOVINO beer glasses. Flexible BPA & BPS free polymer, which showcases the color and clarity of all types of beer much like fine glassware. Reusable, recyclable, shatterproof, dishwasher safe (top rack). Patented ergonomic thumb-notch and contoured...
---
The cutter suits for cutting glass bottles with the thickness from 2mm to 10mm.. Easy and simple to use.Simply place the glass bottle on the support device, apply pressure, and rotate; heat the score over boiled water and cold water alternately bathe...
---
Wash before use.. Handwash only.. 500ml capacity. Not dishwasher safe. Boxed.
---