Price search results for Beer Can Glass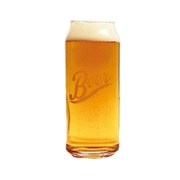 The Beer Can Glass is a fun way of drinking your beer. Designed to look just like a beer can, the glass features the word 'beer' written across the front to state it's firmly for beverages of the alcoholic kind! - L.M. Features: Beer Can Glass Designed to look just like a beer can Features the word 'beer' across the front
Best Price:
£6.99 from
Iwantoneofthose.com
---
Related Products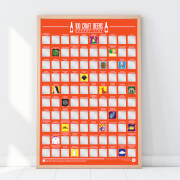 Discover a whole new world of drinking pleasure with the 100 Craft Beer Bucket List Poster. The fun poster will guide you through both classic and experimental beers, all in the name of education of course. When you have partaken of each tipple scratch...
---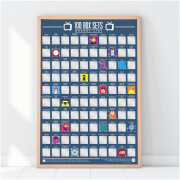 The 100 Box Sets Bucket List Poster is a great gift idea for anyone whose perfect evening is spent in front of the TV, binge-watching the latest box set. The poster will encourage you to expand your repertoire and discover brand new viewing opportunities....
---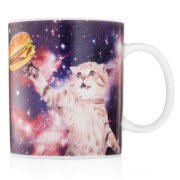 Paw-sibly the most clawsome mug in our purr-fect collection, the Cat in Space mug will soon become your most purr-ecious mug. Decorated with a meow-velous picture of a kitten floating in space with a hamburger, yes, this is fur real, the ceramic mug is...
---
Wash before use.. Handwash only.. 500ml capacity. Not dishwasher safe. Boxed.
---
WICKED GIZMOS NOVELTY BEER CAN THEMED GLASSES - These large lager tin sized glasses perfectly fit one full can or bottle of your favourite lager, ipa, stout, ale or beer - that's 500ml or one pint in old money, and room for some head. INVERTED LIP - The...
---
Novelty beer glass. Classic drinks can design. Material: Soda-lime glass. Unique serving trend ideal for serving beer, fizzy drinks, cocktails and more. Hand wash only.
---
Fabric: 80% cotton, 15% acrylic, 5% spandex. Soft, stretch, breathable,very comfortable to wear. ONE SIZE FITS MOST (UK 6-12): Luxurious combed cotton will keep your feet toasty warm. Our size suitable for most women and men. Adorable non-slip design:...
---