Price search results for 6 in 1 Multi Tool Pen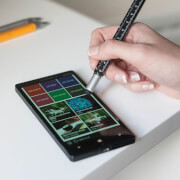 The 6 in 1 Multi Tool Pen is a great little gift or Secret Santa idea for any DIY fan. Crafted from durable metal, the handy, compact and stylish multi-tool incorporates a stylus tip for touch screens, a Philips head screwdriver, a flat head screwdriver, a spirit level, a ruler in cm and inches and a ballpoint pen.
Price:
£7.99 from
Iwantoneofthose.com
---
Related Products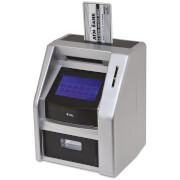 The ATM Touch Screen Bank is the perfect place to save your cash. An updated, somewhat more hi-tech version of the piggy bank, this little saving box is like having your very own ATM in your bedroom. Secure from siblings, parents and housemates, this...
---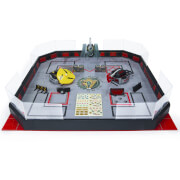 Based on the hugely popular TV show, the Robot Wars Arena will let you bring the show to life and hold your own battles at home. The arena is a perfect replica of the Robot Wars arena from series 8-10 and comes complete with two remote-controlled robots,...
---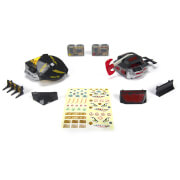 Bring the destruction and chaos of Robot Wars to your home with the Head to Head remote control dual pack. The set includes two remote controlled robots, Impulse, famed for its dangerous disc and Royal Pain with its havoc hammer. When the battle is over,...
---