Price search results for 30 Minute Flying Lesson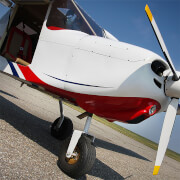 Feel the adrenaline rush as you take the controls of a light aircraft and soar across the sky above the English countryside while learning what its like to actually pilot a plane with this 30 Minute Flying Lesson for one. At your chosen location youLl receive one-to-one tuition from a Civil Aviation Authority-licensed instructor, meaning youll have expert guidance in getting to grips with the controls during every moment in the air. Youll have unbeatable views across the surrounding area, but we dont blame you if you want to stay focussed on the world ahead of your windscreen as youre thousands of feet above the ground! What youll learn will depend on your chosen location, but all of your flying time will still count towards a Private Pilots Licence should you be a budding flying hobbyist and planning to take to the skies again. Exhilarating, awe-inspiring and breath-taking all at once, this is an experience youll want to try again as soon as its over! What's Included? Introduction to flying, aircraft controls and safety One-to-one training from a CAA licensed instructor 30 minutes flying time with the opportunity to take the controls Experience gift pack Cancellation indemnity What happens on the day? Your flying lesson starts with a pre-flight briefing from your qualified instructor. This will cover safety, and an introduction to some of the controls. Once in the plane, you are given headphones so that you can hear conversations between your instructor and air traffic control. You will also be able to communicate with each other so you can be guided through your first lesson. Once in the air, you will be able to take the controls but your pilot will take over to land the plane at the airfield and taxi back. Validity Your voucher is valid for 9 months from the date of issue Please note you must have booked and taken your experience before the expiry date Participant guidelines Minimum age: 12 (under 18s need parental/guardian consent) Minimum height: 4ft 10in Maximum height: 6ft 4in Maximum weight: 12 to 18 stone depending on location Participants should be in reasonable health and agile enough to climb into the aircraft These are guidelines only and we ask that you check any queries at the time of booking Spectators are usually welcome, without charge, but will not be able to accompany you in the plane. Facilities for spectators vary between centres, so you should check with the centre when booking The experience content, equipment used and restrictions may vary according to location Availability Flying lessons take place all year round and are normally available on any day of the week. We recommend you book at least four weeks in advance to ensure that dates are available. All bookings are subject to availability. You should allow 1 hour for your whole experience, but the flight (from taxi to landing) will last approximately 25 to 30 minutes. What about insurance? The centres contracted with us hold public liability insurance. We also hold contingency liability cover. You will not be liable for accidental damage to equipment, except where damage has been caused as a result of recklessness or wilful negligence. A cancellation indemnity, subject to terms, is included with every voucher. How it works All you have to do is pay for the experience you wish to purchase and well send a voucher and booking information to you or directly to the recipient, then you just need to check the info and book your experience. Locations East of England Cambridgeshire - Peterborough Essex - Stapleford Tawney East Midlands Northamptonshire - Brackley Nottinghamshire - Retford West Midlands Warwickshire - Coventry
Price:
£95.00 from
Iwantoneofthose.com
---
Related Products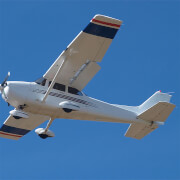 Feel the adrenaline rush as you take the controls of your light aircraft and soar across the sky, youll receive one-to-one training with a Civil Aviation Authority licensed instructor and will spend up to 30 minutes in the air (including taxiing and landing)....
---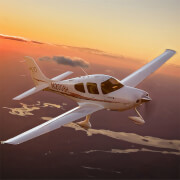 Feel the thrill of piloting a light aircraft then sit back and observe as somebody else takes the controls in this Land Away Double Flying Lesson. Youll have the chance to experience two kinds of flying lesson in this unique adventure that allows you...
---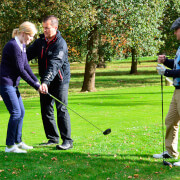 You could try improving your golfing game with books and instructional videos, but they're no substitution for tuition from the genuine article. Get some one-to-one expert advice and work on your skills with this 60 Minute Golf Lesson with a PGA Professional....
---
Flying Lesson at John Lennon Airport. Take the controls of a small aircraft!. See the views of Liverpool as you fly. Vouchers are valid for 12 months.
---
Our best value flying lessons. 30 minute flights chock to chock. Nationwide locations available. Gift experience voucher valid for 12 months.
---
Join the big planes at Glasgow Airport!. Fly over the Black & White Cart waters. Scenic Renfrewshire & beyond from the air. Learn at a commercial training school. Vouchers are valid for 12 months!.
---