Price search results for 101 Dalmatians Lamp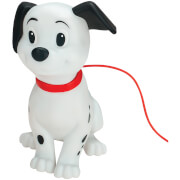 Receive the warm glow of pure puppy love with this adorably cute 101 Dalmatians Lamp! Inspired by the classic Disney film, the 101 Dalmatians Lamp lets you have your very own Dalmatian puppy, making it the cutest way to light your room. Powered by USB (the USB cable acts as the puppy's lead) the 101 Dalmatian Lamp also has a touch on/off feature, meaning the light is switched on and off by giving the puppy a soft pat on the head. First released in 1961, Walt Disney's One Hundred and One Dalmatians was an instant classic, and has become a much-loved favourite for generations of Disney fans ever since. Following the story of the titular pups and their quest to evade the villainous Cruella De Vil, the film even spawned live action remakes in the 1990s, and even a much anticipated stand alone Cruella film in 2018. A great gift for lovers of all things Disney, the 101 Dalmatians Lamp is an officially licensed Disney product.
Best Price:
£26.99 from
Zavvi UK
---
Related Products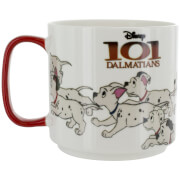 Grab a mug with more pedigree than most with this charming Disney Heat Change Mug inspired by the classic children's animation One Hundred and One Dalmatians. A standard sized mug featuring artwork from the iconic film, just add a hot drink to see the...
---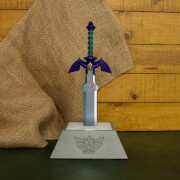 Light up your room and remain safe at all times with one of the most powerful legendary swords from the The Legend of Zelda series.
---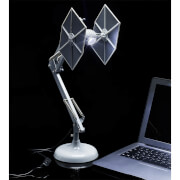 Fighting against the dark side whether at home or in the office, this superbly designed TIE Fighter Posable Desk Lamp is the ally you need to get the job done. A brilliant desk top lamp in the design of a classic Star Wars TIE Fighter, the iconic spaceship...
---