Price search results for 100 Dishes Task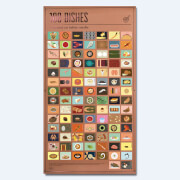 Perfect for any foodie, the '100 Dishes you must eat before you die' is an interactive poster full of extraordinary dishes from all over the world designed to will inspire and record your culinary journey. From Kobe filet to cassoulet, Peruvian cerviche to baba ganoush, the variety of dishes will astound you. When you have eaten each dish the titles can be torn off to reveal the image. Rather like eating and cooking your way through a recipe book, the poster will make a great gift idea for anyone obsessed with food who has an adventurous streak. Features: 100 Dishes you must eat before you die Interactive poster Remove title to reveal images of meals Great gift idea Size: Dimensions: H: 98cm x W: 55cm
Best Price:
£26.99 from
Zavvi
---
Related Products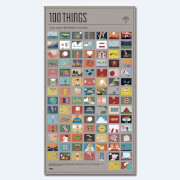 The 100 Things you must do before you die poster offers inspiring ideas for meaningful, fun, thought-provoking and crazy ideas to enhance your life and provide plenty of stories to tell. Ideas include the clichéd 'swim with dolphins' and 'crashing...
---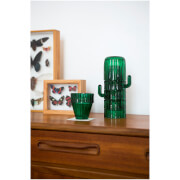 Designed by contemporary homeware and lifestyle designers DOIY, the Saguaro Glasses are a set of six glasses that each have slightly different design that results in a cactus-inspired shape when stacked together. Crafted from ridged, textured green glass,...
---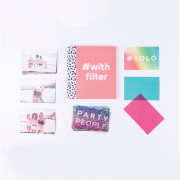 Enhance your photos with the stunning #With Filter Photo Album. Bound in bright coral fabric, the album will hold 100 6x4 photographs and comes with a range of 30 filters for creating bright new colour effects, illustrations and hashtags including #yolo,...
---