Price search results for 100 Albums Bucket List Poster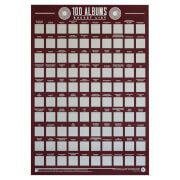 Perfect for all music fans, the Bucket List Poster is a list of 100 great albums. Behind every scratch-off panel is an image related to the album to remove when you have listened to them. Examples of albums listed on the poster include: Bridge over Troubled Water by Simon and Garfunkel, At Folsom Prison by Johnny Cash and Breakfast in America by Supertramp. Presented in a triangular tube, the poster is a great gift idea. Features: 100 Albums Bucket List Poster Great gift for any keen music fan 100 scratch-off pictures relating to the album Presented in triangular cardboard tube
Best Price:
£10.99 from
Iwantoneofthose.com UK
---
Related Products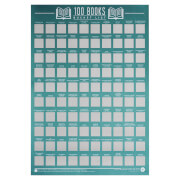 Perfect for all book-lovers, students and book club members, the Bucket List Books Poster is a list of 100 great novels. Behind every scratch-off panel is an image related to the novel to remove when they have been read. Examples of books listed on the...
---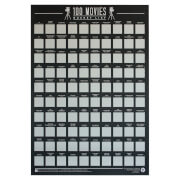 The 100 Movies Bucket List Poster is a great gift idea for all movie buffs. The poster compiles a list of 100 great films. When you have watched them, scratch off the panel to reveal a related image. The poster includes films such as Dr Strangelove, Good...
---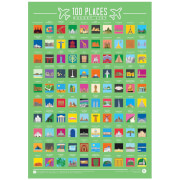 The 100 Places Bucket List Poster is a great gift for any keen traveller. Comprising 100 pictures of the must-see places in the world, scratch off every place once you have been there and bought the t-shirt! Examples of locations listed include: The Terracotta...
---