Price search results for 1.25 Orion Universal Camera Adapter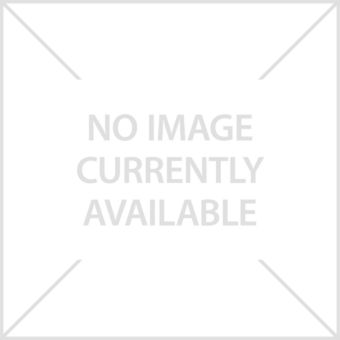 | Stockist | Catalogue Product Name | Price | |
| --- | --- | --- | --- |
| Orion Telescopes UK | 1.25" Orion Universal Camera Adapter | £34.99 | |
The 1.25" Universal Camera Adapter allows attachment of a camera body to reflector and refractor telescopes for either prime-focus or eyepiece-projection photography (hence the term universal). The adapter slides into the eyepiece holder as an eyepiece normally would.This universal adapter is composed of two detachable parts: a prime-focus adapter (or T-adapter) for prime-focus photography, and a fixed-length or variable extension tube for eyepiece-projection photography. A thumbscrew in the extension tube holds the telescope eyepiece in place.This combination of prime-focus and eyepiece-projection camera adapter has a non-variable barrel design that allows a fixed projection distance for eyepiece-projection photography. Fits reflector and refractor telescopes with 1.25" telescope eyepiece holders.This Standard Universal Camera Adapter is precision made of black-anodized aluminum and is compatible with 1.25" telescope focusers and many 1.25" telescope eyepieces (some eyepieces have housing diameters that are too large to fit inside the adapter). The barrel of the adapter is threaded for filters. A T-ring for your specific camera model (sold separately) is required to couple your camera body to the universal adapter.
Price:
£34.99 from
Orion Telescopes UK
---
Related Products
If you own a telescope and a point-and-shoot camera or smartphone, all you need is the Orion SteadyPix Pro to start taking high-magnification photos of the night sky! This easy-to-use mounting bracket securely holds your camera or smartphone right up...
---
Optimize your DSLR astrophotography setup and take full advantage of full-frame sensors with this handy adapter. The Superwide 2" Prime Focus Adapter provides the widest possible clear aperture to minimize vignetting - darkening around the edges of the...
---
A T-ring converts a camera's mount to a standard T-thread, allowing you to couple a camera body to a camera adapter or, in some cases, directly to the focuser of a telescope. All camera adapters, including Celestron and Meade T-adapters and universal...
---
Adjustable length adapter lets you attach a T-ring equipped DSLR or SLR camera directly to your telescope. Useful for either prime-focus or eyepiece-projection astrophotography with refractors or reflector telescopes. Slides into 1.25" telescope focuser...
---
change the magnification by extending the adapter. 1.25 inch connection to telescope. accomodates 1.25 inch eyepieces up to 35 mm housing diameter. T2 connector at camera side (T2 rings are optionall) for your DSLR camera. two adapters in one - a 1.25...
---
* Wide Application:1.25" interface for Celestron, Orion, Nikon and more refractor reflective astronomy telescopes.. * M42x0.75mm Thread:Connect DSLR cameras and telescopes via T ring adapter.. * The Barlow lens´ role is not only to improve the image...
---