Merchant A-Z / Zavvi UK (showing 1 to 10 of 11031)
---
---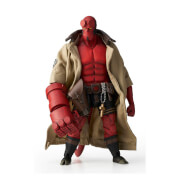 From Mike Mignola's Hellboy, Hellboy is created as a 1/12 scale action figure! The sculpt revives the enchanting illustration from Mr. Mignola while a wide range of motion is guaranteed from the experience with joints of 1/12 action figures such as Synthetic...
---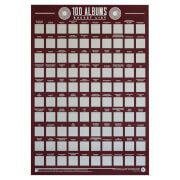 Perfect for all music fans, the Bucket List Poster is a list of 100 great albums. Behind every scratch-off panel is an image related to the album to remove when you have listened to them. Examples of albums listed on the poster include: Bridge over Troubled...
---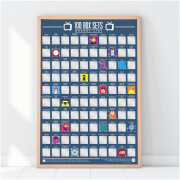 The 100 Box Sets Bucket List Poster is a great gift idea for anyone whose perfect evening is spent in front of the TV, binge-watching the latest box set. The poster will encourage you to expand your repertoire and discover brand new viewing opportunities....
---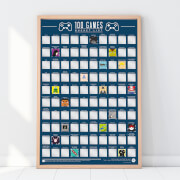 The 100 Games Bucket List Poster is a great gift idea for all gamers. The poster will guide you through 100 of the greatest video games created. It will encourage you to play even more games so what's not to love! When you have completed each game,...
---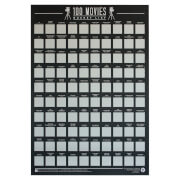 The 100 Movies Bucket List Poster is a great gift idea for all movie buffs. The poster compiles a list of 100 great films. When you have watched them, scratch off the panel to reveal a related image. The poster includes films such as Dr Strangelove, Good...
---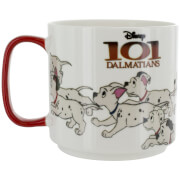 Grab a mug with more pedigree than most with this charming Disney Heat Change Mug inspired by the classic children's animation One Hundred and One Dalmatians. A standard sized mug featuring artwork from the iconic film, just add a hot drink to see the...
---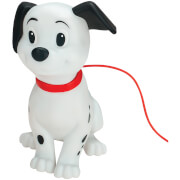 Receive the warm glow of pure puppy love with this adorably cute 101 Dalmatians Lamp! Inspired by the classic Disney film, the 101 Dalmatians Lamp lets you have your very own Dalmatian puppy, making it the cutest way to light your room. Powered by USB...
---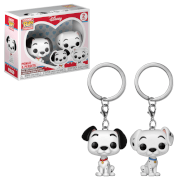 This 101 Dalmations Pongo & Purdy Pop! Keychain 2-Pack measures approximately 1 1/2-inches tall and they comes packaged in a window display box.
---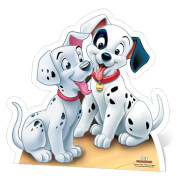 Features: Free standing and made from high quality durable cardboard. Lifesize Cardboard Cut outs Easy to assemble. Folds away for easy storage. Fast, efficient delivery. Looks great standing in the window or pinned to wall! Great for PR Stunts,...
---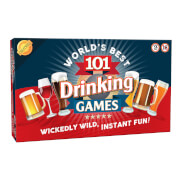 A fabulous collection of over a hundred wild and wicked drinking games. It's simply guaranteed to turn any evening into a night to remember... or perhaps one you'll forget! With a box packed to the gunwales with high-quality components, the games...
---