Merchant A-Z / Liberty Games (showing 81 to 90 of 171)
---
---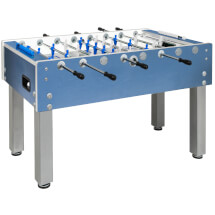 Garlando's G-500WP is a weatherproof football table designed to be placed outdoors. Ideal for communal locations like schools or campsites, it's made from marine-grade plywood and is sealed with a plastic laminate. Telescopic rods sit in steel roller...
---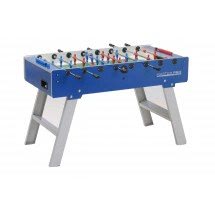 Outdoor football tables don't get much better than the Garlando Master Pro. The cabinet and legs are weatherproofed, and the legs fold away into the body for storage. Red and blue player figures are mounted on telescopic rods, which rotate in steel roller...
---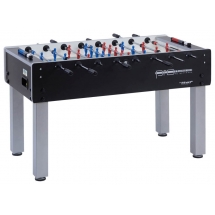 If it's good enough for the ITSF, it's good enough for you. The Garlando Pro Champion is the ITSF's official training table, and features a sandblasted pitch, solid rods with roller bearings, and a tough 30mm MDF cabinet finished in black. This is a world-class...
---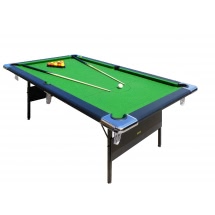 The Hustler is a 7ft home pool table which is designed to be lightweight, portable and easily stored thanks to its folding design. Finished in a deep black and fitted with a green Strachan cloth, it's perfect for families and common rooms where a casual...
---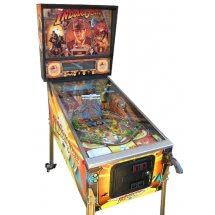 This Williams pinball machine from 1993 is based on the original Indiana Jones movie trilogy. With 12 adventure modes to play through and multiball mayhem to master, navigate your way around the playfield, use the interactive playfield toys to boost your...
---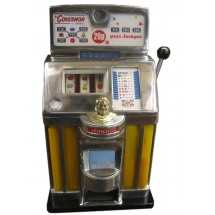 Our Jennings Governor one-arm bandit is a restoration of one of the most iconic slot machines in history. Complete with the striking 'Indian' head figure on the front of the machine, this 1950s machine has been converted to take 20p coins. This restoration...
---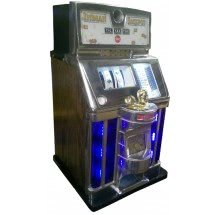 Straight from the casinos of Las Vegas, our restored Jennings Indian Poker one-arm bandits make the perfect addition to any USA-themed room. Fully restored with LED lighting and new artwork, and converted to take 20p coins instead of American currency,...
---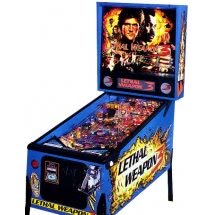 The ultimate home games room centrepiece for any Lethal Weapon fan, the Data East pinball was launched in 1992 and includes lots of speech, music and graphics from the hit motion picture. Shoot ramps, targets and loops as you build your score, and look...
---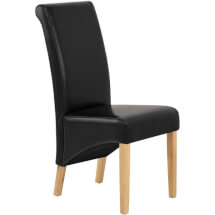 The perfect chairs to go with any of our pool dining tables, the Liberty Dining Chair Set allows you to host dinner parties in style and comfort. At 48cm they are the perfect height to go with any pool dining table, and are supplied in sets of two.
---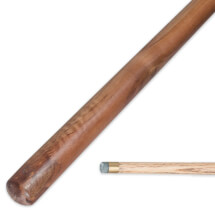 This two-piece English pool cue is ideal for the more regular player. With a sturdy Ash shaft and single brass joint, this two-piece cue can be easily screwed together for a quick assembly that comes in at 57 inches in length. Disassemble just as easily...
---
You are purchasing one Jigsaw Puzzle (1000 Pieces). Artwork: United States. American Revolution (1765-1783). First Continental Congress. September 22, 1774. Philadelphia. Manifest to request the merchants of the federal colonies, not to send to Great...
---
Materail: Polyester; Size: 180x200CM.. Made of ecofriendly quality, non toxic, Mildew Resistant, Waterproof & Antibacterial.. Each shower curtain comes with hooks, you can use it easily.. Not only use for bathroom, but also can use for window or Bedroom,...
---