Merchant A-Z / Liberty Games (showing 81 to 90 of 173)
---
---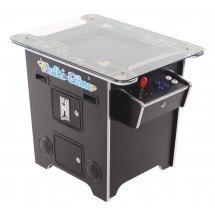 Play the best iconic early arcade games, all squeezed into a stylish 1980s-style cocktail cabinet. With two sets of controls positioned opposite each other, players can compete in two-player games as the screen flips. Arcade-standard joysticks and buttons...
---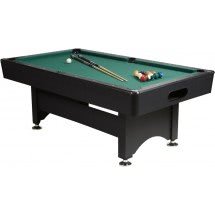 As far as indoor MDF pool tables go, the Gamesson Harvard is a strong contender. It can be ordered in either 6ft or 7ft size, and has a convenient ball return system built into the cabinet. Sights are inlaid on the top rail so you can line up a winning...
---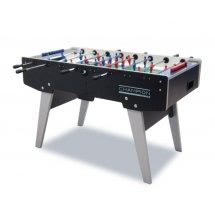 The Garlando Champion's main feature is its clever folding design. It can be rested on its end with the legs retracted into the table body, making it very space-efficient indeed. 16mm telescopic rods are fitted into roller bearings, giving the player...
---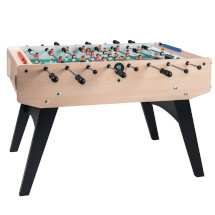 The F-20 brings Garlando's legendary foosball gameplay with a number of design features that make it well-suited to the modern home. The folding legs rotate up underneath the table to make it shallow and easy to store, and rubber bumpers at one end of...
---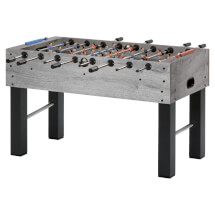 Combining the best features of family tables with the gameplay quality of a professional table, the Garlando F-5's cherrywood cabinet gives a luxurious, elegant design. It is strengthened with iron leg braces and also features solid metal rods for precision...
---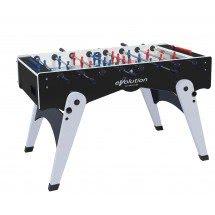 The Foldy Evolution is probably Garlando's best folding football table. The 25mm fibreboard cabinet is durable and resistant to damage, and the legs fold up inside the cabinet so the table can be stored flat or vertically. Wheels built into the cabinet...
---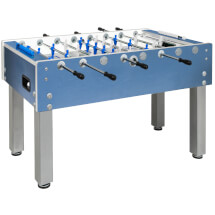 Garlando's G-500WP is a weatherproof football table designed to be placed outdoors. Ideal for communal locations like schools or campsites, it's made from marine-grade plywood and is sealed with a plastic laminate. Telescopic rods sit in steel roller...
---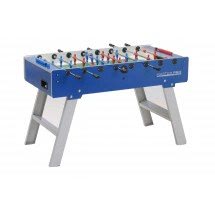 Outdoor football tables don't get much better than the Garlando Master Pro. The cabinet and legs are weatherproofed, and the legs fold away into the body for storage. Red and blue player figures are mounted on telescopic rods, which rotate in steel roller...
---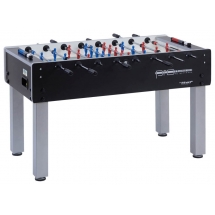 If it's good enough for the ITSF, it's good enough for you. The Garlando Pro Champion is the ITSF's official training table, and features a sandblasted pitch, solid rods with roller bearings, and a tough 30mm MDF cabinet finished in black. This is a world-class...
---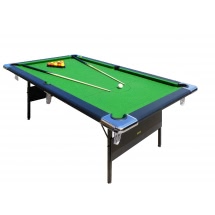 The Hustler is a 7ft home pool table which is designed to be lightweight, portable and easily stored thanks to its folding design. Finished in a deep black and fitted with a green Strachan cloth, it's perfect for families and common rooms where a casual...
---