Merchant A-Z / Liberty Games (showing 71 to 80 of 171)
---
---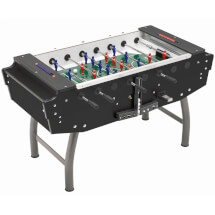 The Striker, by FAS, is tough enough to withstand use in commercial venues and busy homes. A toughened glass top seals the playfield, so balls don't go missing, and a coin mechanism can be added. The legs detach from the body, for more efficient storage,...
---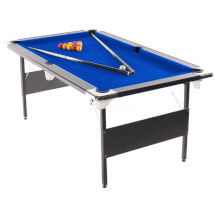 The Deluxe Foldaway is a home pool table designed for where space is limited. This lightweight, hand-built table has an MDF bed covered with a tough wool/nylon cloth - enough for a fun, precise game of pool for players of any age. Chrome corner caps protect...
---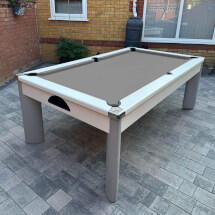 Enjoy real slate bed pool table performance in the fresh air. The Fusion Outdoor's marine ply cabinet and weather-resistant cloth mean that it can be stored outside. Its slate bed is of the same standard as its indoor cousins, and a high-quality weatherproof...
---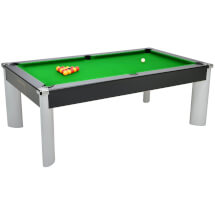 The Fusion is a pool dining table with modern, contemporary styling, quite different to the more common, traditional tables. A slim MDF cabinet rests on four aluminium legs, and a 2-piece MDF dining top is included. The Fusion is fitted with an internal...
---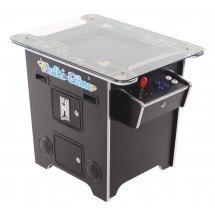 Play the best iconic early arcade games, all squeezed into a stylish 1980s-style cocktail cabinet. With two sets of controls positioned opposite each other, players can compete in two-player games as the screen flips. Arcade-standard joysticks and buttons...
---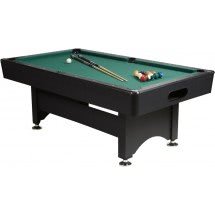 As far as indoor MDF pool tables go, the Gamesson Harvard is a strong contender. It can be ordered in either 6ft or 7ft size, and has a convenient ball return system built into the cabinet. Sights are inlaid on the top rail so you can line up a winning...
---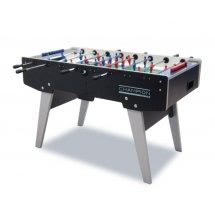 The Garlando Champion's main feature is its clever folding design. It can be rested on its end with the legs retracted into the table body, making it very space-efficient indeed. 16mm telescopic rods are fitted into roller bearings, giving the player...
---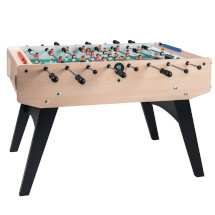 The F-20 brings Garlando's legendary foosball gameplay with a number of design features that make it well-suited to the modern home. The folding legs rotate up underneath the table to make it shallow and easy to store, and rubber bumpers at one end of...
---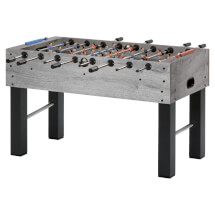 Combining the best features of family tables with the gameplay quality of a professional table, the Garlando F-5's cherrywood cabinet gives a luxurious, elegant design. It is strengthened with iron leg braces and also features solid metal rods for precision...
---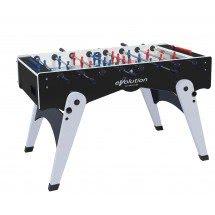 The Foldy Evolution is probably Garlando's best folding football table. The 25mm fibreboard cabinet is durable and resistant to damage, and the legs fold up inside the cabinet so the table can be stored flat or vertically. Wheels built into the cabinet...
---
You are purchasing one Jigsaw Puzzle (1000 Pieces). Artwork: United States. American Revolution (1765-1783). First Continental Congress. September 22, 1774. Philadelphia. Manifest to request the merchants of the federal colonies, not to send to Great...
---
Materail: Polyester; Size: 180x200CM.. Made of ecofriendly quality, non toxic, Mildew Resistant, Waterproof & Antibacterial.. Each shower curtain comes with hooks, you can use it easily.. Not only use for bathroom, but also can use for window or Bedroom,...
---