Merchant A-Z / Liberty Games (showing 61 to 70 of 170)
---
---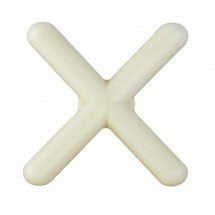 This rest head in a cross style design is manufactured to fit most standard rest cues. Made of a durable white nylon, this rest head can replace old rest cues, or be added to a new, optional rest cue.
---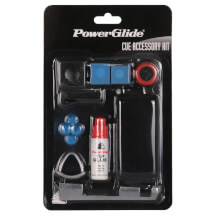 This kit will ensure you're prepared for any occasion. It includes, a magnetic chalk holder and belt clip, a cue wrapper pad, a cue tip trimmer, a cue clamp and locking ring, two pieces of chalk, cue tip cement and six spare tips.
---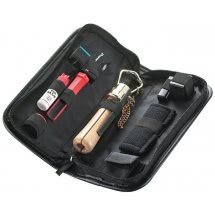 This cue accessory wallet contains all the basic tools and products required for cue care, such as two pieces of chalk, a magnetic chalk holder, a tip clamp, a tip shaper, tip cement, a cue cleaning cloth, ball markers and four replacement cue tips.
---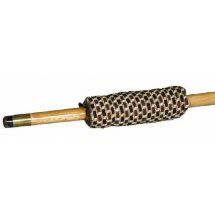 This gentle cue cleaner is designed to quickly and easily remove dirt and oil left by your hands after playing. As well as helping to prolong the life of all your cues, it also provides a firm, clean grip for better shooting.
---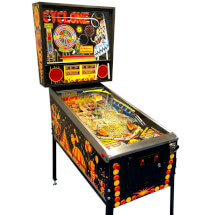 Cyclone was one of the biggest pinball machines of the late 1980s. Made by Williams Electronics, the playfield is a funfair-themed, high-speed pinball extravaganza with ramps, targets and fun interactive features like the ferris wheel ball carrier. Like...
---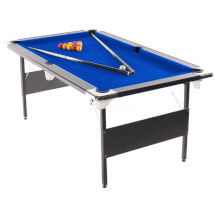 The Deluxe Foldaway is a home pool table designed for where space is limited. This lightweight, hand-built table has an MDF bed covered with a tough wool/nylon cloth - enough for a fun, precise game of pool for players of any age. Chrome corner caps protect...
---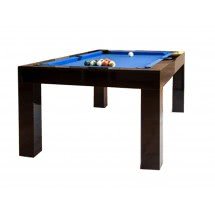 The Duo Milano Piano is an elegant dining table with an MDF-bed pool table built in. The lack of slate makes the Duo Milano Piano easy to lift and move around, making it perfect for those with limited space. With matching benches available, and table...
---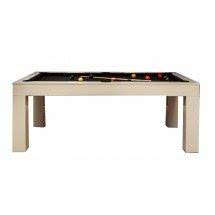 Dining table first and pool table second, the Duo Milano White is primarily designed as a utility table. But pop the included table tops off to reveal a quality, fun family pool table underneath. The bed is made from a special SLA-TEC material that offers...
---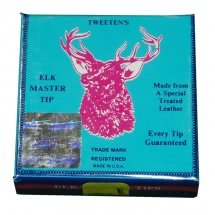 These tips are made from a specially treated leather, and they're the professional's choice for guaranteed precision and grip. Sold in a pack of 3, 6 or 12 they are an essential edition to any serious pool or snooker players collection.
---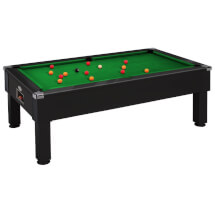 The Emirates slate bed pool table is tough enough for either home or commercial installation. Traditional in style, it features an internal ball return system with a cue ball separator. A one-piece slate bed is covered with a Strachan cloth and edged...
---