Merchant A-Z / Liberty Games (showing 51 to 60 of 173)
---
---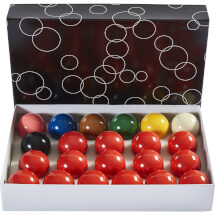 This set of 22 balls are the correct size to be used on standard UK spec pool tables allowing two games to be played on the one table. They are also suitable for use on half size (or lower) home snooker tables. Each ball features an exact centre of gravity...
---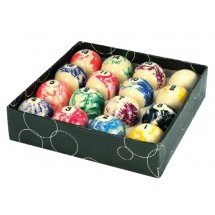 These marbled spots and stripes pool balls are suitable for use on British 6ft and 7ft pool tables. Made from homogenous materials, the balls centre gravity ensures a precise and balanced roll for easy shooting. Includes 15 numbered balls and one solid...
---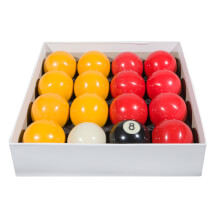 This 2 inch pool ball set is ideal for coin operated tables. Featuring seven solid red and seven solid yellow 2" pool balls with one black 2" 8 ball and one white 1 7/8" cue ball. Made of long lasting material, they've been manufactured to withstand the...
---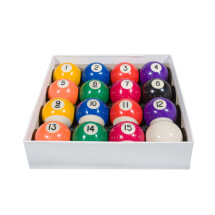 This set of 2 inch pool balls is ideal for use with coin operated pool tables. Featuring the classic spots and stripes design pattern they are also strong and durable, manufactured to withstand regular wear and use. This set includes 14 2" spots and stripes...
---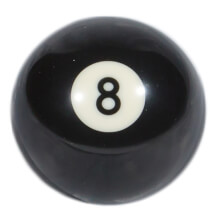 This 2" inch billiards ball can be used with all standard Uk pool tables as a replacement ball or a spare to an existing set. It has been precisely engineered making it highly accurate and durable.
---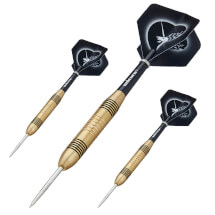 These darts are ideal for beginners and those at an entry level who are interested in the world of darts. They come as a set of three and are specially engineered and designed for precision with steel tips and 100% brass barrels.
---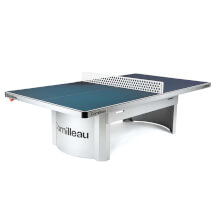 When an outdoor tennis table is required for the toughest environments, the 510 Proline is the answer. Shock resistant, fitted with a permanent stainless steel net and with a weather-resistant resin laminate top providing great bounce and play performance,...
---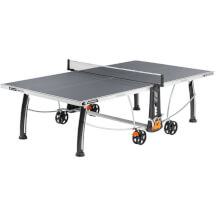 One of the leading outdoor table tennis tables on the market is Cornilleau's Sport 300S Crossover. Suitable for year-round outdoor storage and use, it's fully weatherproof and features a folding mechanism that allows the table to be stored away. The net...
---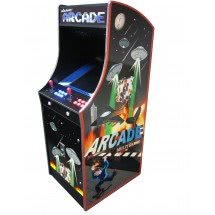 The Cosmic II presents iconic arcade games from the 1970s, 1980s and 1990s. Enjoy precise game control with arcade-standard joysticks and buttons, as well as vivid visuals on the 20-inch LCD screen. Scroll through the game menu, find your favourite game...
---
Play 60 of the best arcade games from the 1980s and 1990s on the Cosmic 60-in-1. Including great games like Pac-Man, Galaga and Frogger, it also features a 20-inch LCD monitor and two sets of controls, so you can go head-to-head with a friend. It's available...
---