Merchant A-Z / Liberty Games (showing 51 to 60 of 171)
---
---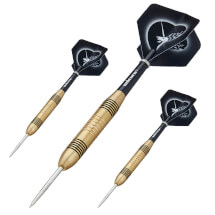 These darts are ideal for beginners and those at an entry level who are interested in the world of darts. They come as a set of three and are specially engineered and designed for precision with steel tips and 100% brass barrels.
---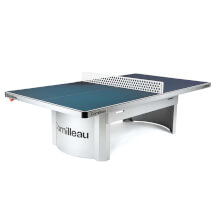 When an outdoor tennis table is required for the toughest environments, the 510 Proline is the answer. Shock resistant, fitted with a permanent stainless steel net and with a weather-resistant resin laminate top providing great bounce and play performance,...
---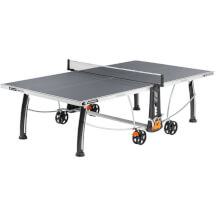 One of the leading outdoor table tennis tables on the market is Cornilleau's Sport 300S Crossover. Suitable for year-round outdoor storage and use, it's fully weatherproof and features a folding mechanism that allows the table to be stored away. The net...
---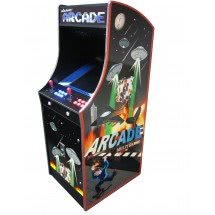 The Cosmic II presents iconic arcade games from the 1970s, 1980s and 1990s. Enjoy precise game control with arcade-standard joysticks and buttons, as well as vivid visuals on the 20-inch LCD screen. Scroll through the game menu, find your favourite game...
---
Play 60 of the best arcade games from the 1980s and 1990s on the Cosmic 60-in-1. Including great games like Pac-Man, Galaga and Frogger, it also features a 20-inch LCD monitor and two sets of controls, so you can go head-to-head with a friend. It's available...
---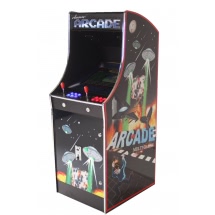 Play of the best arcade games ever on the Galaxy Cosmic III 2000-in-1. This full-size arcade cabinet contains the greatest gaming classics from the 1980s and 1990s, and is equipped with two sets of controls, a 20-inch LCD screen, full stereo sound and...
---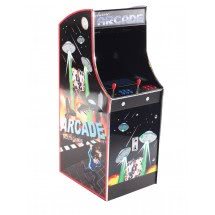 Play the greatest games of the 1990s on the Cosmic III 600-in-1 arcade machine. Scroll through titles in the menu and pick your favourite, whether that's Street Fighter, Gauntlet, Puzzle Bobble or anything else. Go two-player with a friend on dual controls,...
---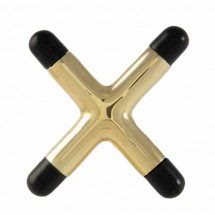 This cross style rest head is designed as a replacement for old or common rest heads. Designed to fit most standard rest cues, it's a stylish alternative to spruce up your existing rest cue or can be added to a new cue for a custom look.
---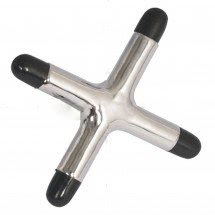 This cross style rest head is designed as a replacement for standard issue rest heads. Featuring a polished chrome finish with black ends, it's a sharp alternative to standard rest heads. Manufactured to fit standard rest sticks, add this chrome rest...
---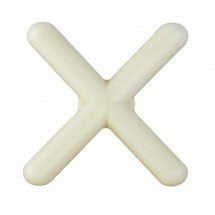 This rest head in a cross style design is manufactured to fit most standard rest cues. Made of a durable white nylon, this rest head can replace old rest cues, or be added to a new, optional rest cue.
---
You are purchasing one Jigsaw Puzzle (1000 Pieces). Artwork: United States. American Revolution (1765-1783). First Continental Congress. September 22, 1774. Philadelphia. Manifest to request the merchants of the federal colonies, not to send to Great...
---
Materail: Polyester; Size: 180x200CM.. Made of ecofriendly quality, non toxic, Mildew Resistant, Waterproof & Antibacterial.. Each shower curtain comes with hooks, you can use it easily.. Not only use for bathroom, but also can use for window or Bedroom,...
---