Merchant A-Z / Liberty Games (showing 41 to 50 of 170)
---
---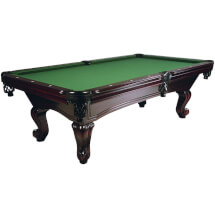 The Napoleon is a regal, traditionally-styled American pool table based around an inch-thick three-piece slate bed. With leather drop pockets at each corner, carved detailing in a Roman/Greek style, and Mother-of-Pearl sights in the top rail, the Napoleon...
---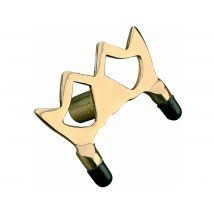 This brass butt rest head features a shiny metallic finish. It's made of durable materials and is safe for use on all tables and cloth.
---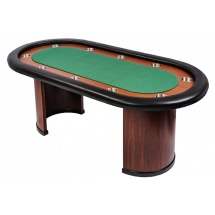 The SB10 poker table is probably the best home poker table around. It seats 10 people with plenty of space for games, and is clad in a special speed baize. Foam padded arm rests make even the longest games comfortable, and the tabletop is fitted with...
---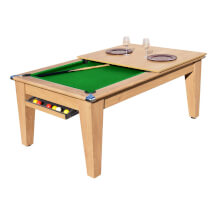 Probably the most popular slate bed pool dining table on the market, the Classic Diner is a true dual-purpose table for the home. A quality slate bed, unique ball return system and high-grade rubber cushions make this a great player, but the high cabinet...
---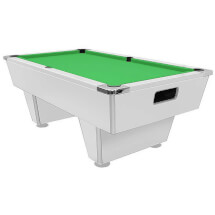 The Club is a classically-styled slate bed pool table with a chunky cabinet and a simple, clean design. Its wedge-shaped body looks just like a pub table, but the Club does without the coin mechanism and ball return system of its commercial siblings....
---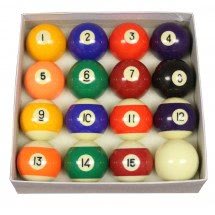 This set of 14 standard balls (7 spotted, 7 striped) includes one black 8 ball and one cue ball, all made from a homogenous material that ensures that each ball's centre of gravity remains perfectly stable. This means that these balls roll exactly as...
---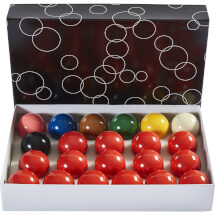 This set of 22 balls are the correct size to be used on standard UK spec pool tables allowing two games to be played on the one table. They are also suitable for use on half size (or lower) home snooker tables. Each ball features an exact centre of gravity...
---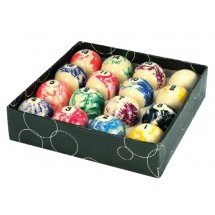 These marbled spots and stripes pool balls are suitable for use on British 6ft and 7ft pool tables. Made from homogenous materials, the balls centre gravity ensures a precise and balanced roll for easy shooting. Includes 15 numbered balls and one solid...
---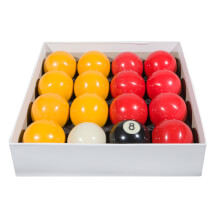 This 2 inch pool ball set is ideal for coin operated tables. Featuring seven solid red and seven solid yellow 2" pool balls with one black 2" 8 ball and one white 1 7/8" cue ball. Made of long lasting material, they've been manufactured to withstand the...
---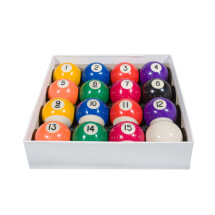 This set of 2 inch pool balls is ideal for use with coin operated pool tables. Featuring the classic spots and stripes design pattern they are also strong and durable, manufactured to withstand regular wear and use. This set includes 14 2" spots and stripes...
---