Merchant A-Z / Liberty Games (showing 31 to 40 of 170)
---
---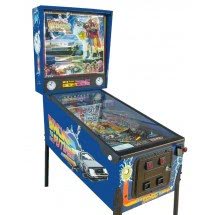 Go back in time to 1990, when Data East released the official Back To The Future pinball machine. Based on the hit film series, with a playfield stuffed with exciting toys and features from the movies, this is the stuff of dreams for any BTTF fan. This...
---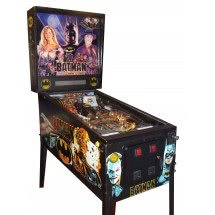 This is Data East's 1991 pinball machine dedicated to the Batman. It was released shortly after the iconic film that starred Michael Keaton and Jack Nicholson. Ramps, targets and toys are crammed into a dynamic playfield, which goes a little bit crazy...
---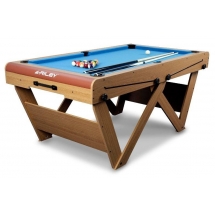 This 6ft home pool and snooker table is built into a clever frame with a unique W-Leg folding system. This means it can be folded or unfolded from flat in a matter of seconds, so whenever you fancy a quick game, it's ready. With wheels at one end, it's...
---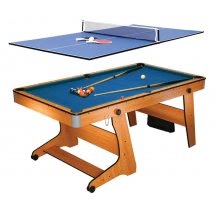 The FP-6 is a folding pool table with a special design that allows the table to be stored vertically. When folded out, the included table tennis top can be laid over the pool table to create another games space. Electric blue pool cloth makes this table...
---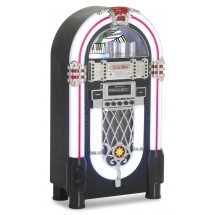 This classically styled jukebox is constructed from oak and finished in a sophisticated black ash laminate. The light show is created with colour change LEDs that slowly blend one colour into the next. The jukebox has four internal speakers for superior...
---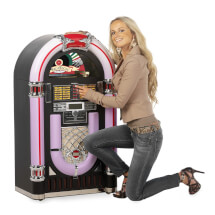 This classically designed jukebox comes with modern inputs including USB and SD slots so your music can play from a multitude of sources. The unit also plays vinyl records and is equipped with a three speed turntable (33 1/3, 45 and 78 rotations per minute)....
---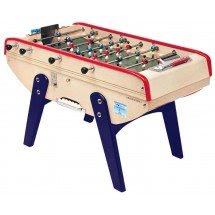 The Bonzini B60-ITSF has been designed specifically for use in ITSF official training. Fitted with a coin mechanism, it's perfect for busy venues where players need the very best performance possible. Built tough, with bars and cafes in mind, the telescopic...
---
This special version of the renowned Bonzini B90 Classic football table features spectacular transparent PMMA legs. This gives the table a futuristic look that really makes a statement in any office, home or venue. Aluminium players are fitted to telescopic...
---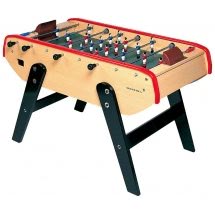 Bonzini's Le Stadium foosball table is an icon of games table design. Designed to be a spectacular and inviting piece of games equipment, it's also extremely tough and durable. Built from beech timber with aluminium and steel parts, the Le Stadium can...
---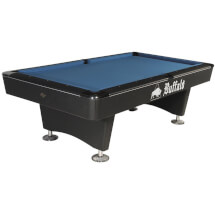 The Dominator, made by Buffalo, is a tough, hard-wearing slate bed pool table that's appropriate for communal areas and home games rooms. The three-piece slate bed ensures perfect precision and ball performance, and the rubber cushions are of tournament...
---