Merchant A-Z / Liberty Games (showing 31 to 40 of 173)
---
---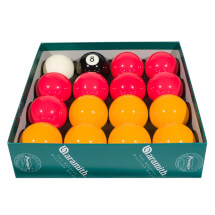 This Belgian made set of billiard balls is designed to resist scratching and burn marks left by cues when they strike the surface. Solidly constructed for a powerful shot as well as a great rebound and even roll. This complete set features 14 red and...
---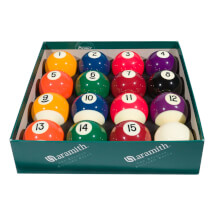 Made using phenolic resin, these balls maintain their shape, weight and colour for longer. These Belgian billiard balls feature the classic spots and stripes design pattern, numbered 1 through to 15. This full set includes seven 2" spots balls, seven...
---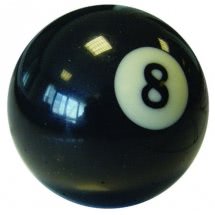 This 8 Ball is suitable for use with all domestic freeplay and coin operated pool tables. Made using phenolic resin, this durable 8 ball is built to retain its shape and weight and will withstand years of regular use.
---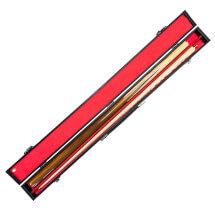 The two-piece cue makes transporting a lengthy piece of equipment easier, but this Attache Cue Case takes it to the next level by offering a dual-purpose storage and transport method that is both practical and stylish. Designed specifically for two-piece...
---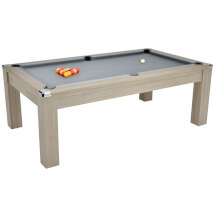 The Avant Garde 2.0 is a stylish combination of pool table and dining table, designed for the keen pool player with a compact home. A precision-ground slate bed gives commercial-quality play just like any pool hall or pub table, but when the included...
---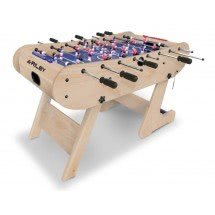 The Azteca is a fun home foosball table which easily folds away vertically for storage. Made from MDF that has been finished in an oak effect, the playfield is blue with white pitch lines. Solid chrome rods operate red vs blue player teams, and a ball...
---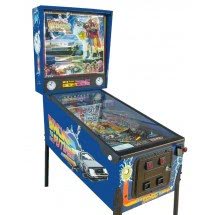 Go back in time to 1990, when Data East released the official Back To The Future pinball machine. Based on the hit film series, with a playfield stuffed with exciting toys and features from the movies, this is the stuff of dreams for any BTTF fan. This...
---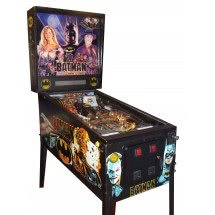 This is Data East's 1991 pinball machine dedicated to the Batman. It was released shortly after the iconic film that starred Michael Keaton and Jack Nicholson. Ramps, targets and toys are crammed into a dynamic playfield, which goes a little bit crazy...
---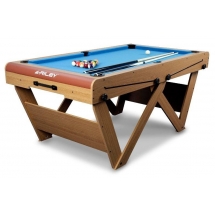 This 6ft home pool and snooker table is built into a clever frame with a unique W-Leg folding system. This means it can be folded or unfolded from flat in a matter of seconds, so whenever you fancy a quick game, it's ready. With wheels at one end, it's...
---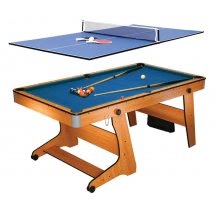 The FP-6 is a folding pool table with a special design that allows the table to be stored vertically. When folded out, the included table tennis top can be laid over the pool table to create another games space. Electric blue pool cloth makes this table...
---