Merchant A-Z / Liberty Games (showing 31 to 40 of 171)
---
---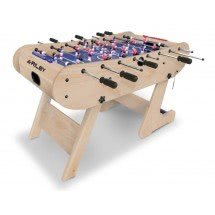 The Azteca is a fun home foosball table which easily folds away vertically for storage. Made from MDF that has been finished in an oak effect, the playfield is blue with white pitch lines. Solid chrome rods operate red vs blue player teams, and a ball...
---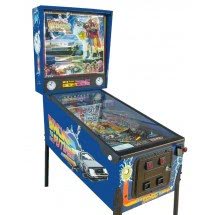 Go back in time to 1990, when Data East released the official Back To The Future pinball machine. Based on the hit film series, with a playfield stuffed with exciting toys and features from the movies, this is the stuff of dreams for any BTTF fan. This...
---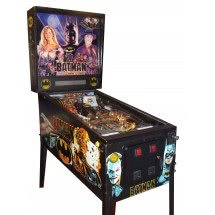 This is Data East's 1991 pinball machine dedicated to the Batman. It was released shortly after the iconic film that starred Michael Keaton and Jack Nicholson. Ramps, targets and toys are crammed into a dynamic playfield, which goes a little bit crazy...
---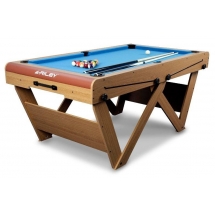 This 6ft home pool and snooker table is built into a clever frame with a unique W-Leg folding system. This means it can be folded or unfolded from flat in a matter of seconds, so whenever you fancy a quick game, it's ready. With wheels at one end, it's...
---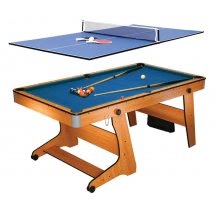 The FP-6 is a folding pool table with a special design that allows the table to be stored vertically. When folded out, the included table tennis top can be laid over the pool table to create another games space. Electric blue pool cloth makes this table...
---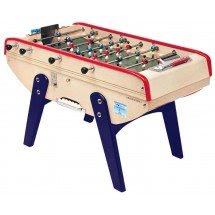 The Bonzini B60-ITSF has been designed specifically for use in ITSF official training. Fitted with a coin mechanism, it's perfect for busy venues where players need the very best performance possible. Built tough, with bars and cafes in mind, the telescopic...
---
This special version of the renowned Bonzini B90 Classic football table features spectacular transparent PMMA legs. This gives the table a futuristic look that really makes a statement in any office, home or venue. Aluminium players are fitted to telescopic...
---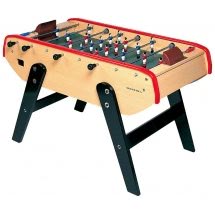 Bonzini's Le Stadium foosball table is an icon of games table design. Designed to be a spectacular and inviting piece of games equipment, it's also extremely tough and durable. Built from beech timber with aluminium and steel parts, the Le Stadium can...
---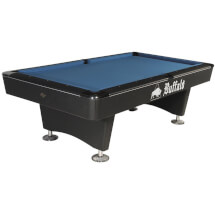 The Dominator, made by Buffalo, is a tough, hard-wearing slate bed pool table that's appropriate for communal areas and home games rooms. The three-piece slate bed ensures perfect precision and ball performance, and the rubber cushions are of tournament...
---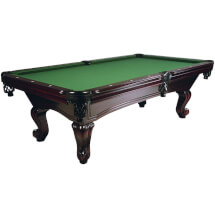 The Napoleon is a regal, traditionally-styled American pool table based around an inch-thick three-piece slate bed. With leather drop pockets at each corner, carved detailing in a Roman/Greek style, and Mother-of-Pearl sights in the top rail, the Napoleon...
---
You are purchasing one Jigsaw Puzzle (1000 Pieces). Artwork: United States. American Revolution (1765-1783). First Continental Congress. September 22, 1774. Philadelphia. Manifest to request the merchants of the federal colonies, not to send to Great...
---
Materail: Polyester; Size: 180x200CM.. Made of ecofriendly quality, non toxic, Mildew Resistant, Waterproof & Antibacterial.. Each shower curtain comes with hooks, you can use it easily.. Not only use for bathroom, but also can use for window or Bedroom,...
---