Merchant A-Z / Liberty Games (showing 11 to 20 of 171)
---
---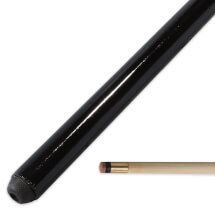 This 48" pool cue is suitable for beginners of any age. Made of durable Ramin wood, with rubber bumpers and a brass screw on ferrule, it is a lightweight pool cue with a classic and traditional pool cue design.
---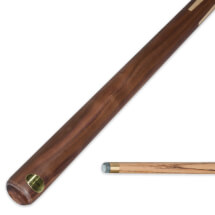 This two-piece English pool cue is ideal for the more regular player. With a sturdy Ash shaft and single brass joint, this two-piece cue can be easily screwed together for a quick assembly that comes in at 48 inches in length. Disassemble just as easily...
---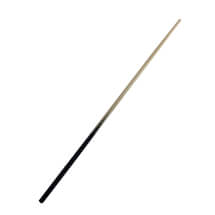 The Regent 48 inch Rest Stick is compatible with a multitude of rest head types (spider, cross, butt and span) so you need only purchase one stick, swapping the heads as and when you require them. The genuine Ramin wood that it is made from gives a real...
---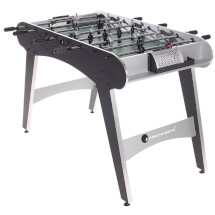 This stylish football table is a great choice for the whole family. At 20kgs in weight, the table is heavy enough to stay planted during play, but light enough to be moved to the side of a room when not in use. The legs are built with lateral supports...
---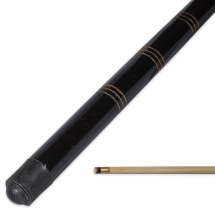 The 54 inch pool cue is suitable for all players. A sturdy, resistant shaft crafted from Ramin wood and a brass ferrule with 11mm screw on tip for optimal grip. Features a black handle and contrasting shaft.
---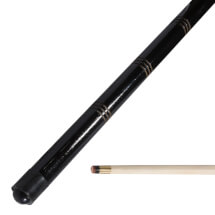 This two-piece English pool cue is suitable for all players from novice to expert. Made with a Ramin wood shaft with a brass joint, this weighted cue provides comfort and powerful and precise shooting. At 57 inches in length with a 11mm screw on brass...
---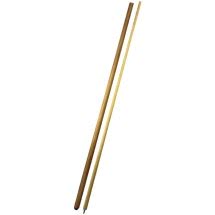 A simple design that can be used for any head fitting (e.g. spider, cross, bridge, butt, etc.). The Ramin cue rest stick is 84" long, but can be made shorter by unscrewing the brass joint in the middle, making it ideal for both adults and children trying...
---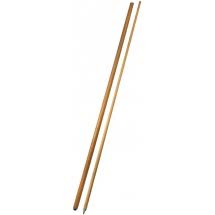 This 96" rest stick has been manufactured from durable ramin wood. It is ideal for reaching those long shots on larger tables and fits onto all types of rest head.
---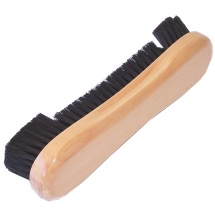 An essential for billiard table owners, this nine inch brush works to keep the table surface free from dust and chalk. Safe and easy to use on all billiard tables, it will help to extend the life of the table and cloth while also improving gameplay.
---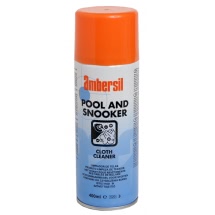 Keep the baize playing surface of modern pool and snooker tables in pristine condition with the Ambersil Pool and Snooker Cloth Cleaner. This is the industry-standard pool and snooker table cloth cleaner, guaranteed to remove chalk marks as well as any...
---