Merchant A-Z / Liberty Games (showing 11 to 20 of 172)
---
---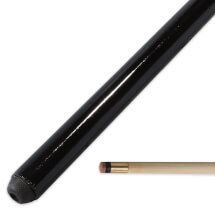 This 48" pool cue is suitable for beginners of any age. Made of durable Ramin wood, with rubber bumpers and a brass screw on ferrule, it is a lightweight pool cue with a classic and traditional pool cue design.
---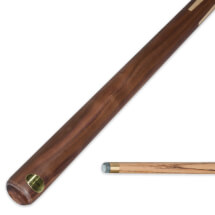 This two-piece English pool cue is ideal for the more regular player. With a sturdy Ash shaft and single brass joint, this two-piece cue can be easily screwed together for a quick assembly that comes in at 48 inches in length. Disassemble just as easily...
---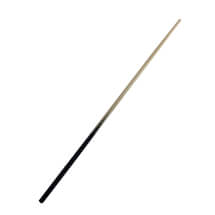 The Regent 48 inch Rest Stick is compatible with a multitude of rest head types (spider, cross, butt and span) so you need only purchase one stick, swapping the heads as and when you require them. The genuine Ramin wood that it is made from gives a real...
---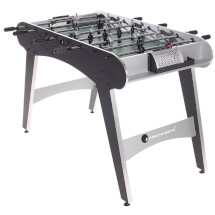 This stylish football table is a great choice for the whole family. At 20kgs in weight, the table is heavy enough to stay planted during play, but light enough to be moved to the side of a room when not in use. The legs are built with lateral supports...
---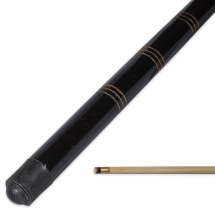 The 54 inch pool cue is suitable for all players. A sturdy, resistant shaft crafted from Ramin wood and a brass ferrule with 11mm screw on tip for optimal grip. Features a black handle and contrasting shaft.
---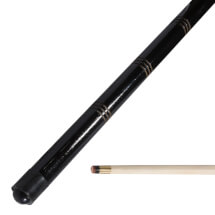 This two-piece English pool cue is suitable for all players from novice to expert. Made with a Ramin wood shaft with a brass joint, this weighted cue provides comfort and powerful and precise shooting. At 57 inches in length with a 11mm screw on brass...
---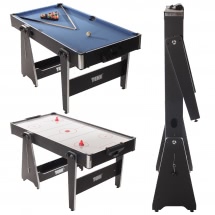 Get the best of both worlds with the Tekscore Folding 5ft Multi Games Table. Its unique design means that it can be easily flipped between a pool table and an air hockey playfield, and when not in use the table can be stored vertically - taking up the...
---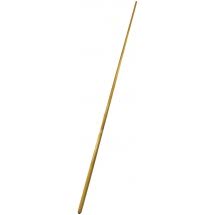 At 60 inches, this rest stick helps to set up long, hard to reach shots. Suitable for use with a variety of rest heads, it can be mounted with designs such as Cross, Spider, Butt and Span. Made of durable Ramin wood, this essential pool accessory will...
---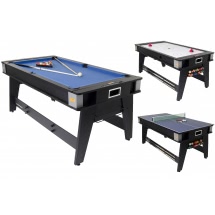 This table has been designed to easily switch between three different games, taking just 30 seconds to flip from one to the other. Innovative locking mechanisms in the corners keep the structure completely stable during game play. Each of the three play...
---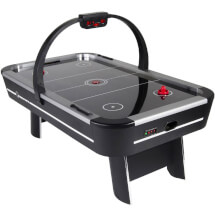 Get the whole family involved with the Pro Ice 7ft air hockey table. It's wide enough for four players to play simultaneously and is surrounded with an aluminium-style rail for lively rebounds. The playfield is perforated and features a powerful electric...
---