Merchant A-Z / Iwantoneofthose.com (showing 61 to 70 of 25630)
---
---
Crafted from 100% soft Cotton this regular fit 100 Percent Herbivore T-Shirt has a stylised print on the front, a crew neck and short sleeves.
---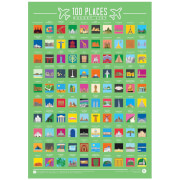 The 100 Places Bucket List Poster is a great gift for any keen traveller. Comprising 100 pictures of the must-see places in the world, scratch off every place once you have been there and bought the t-shirt! Examples of locations listed include: The Terracotta...
---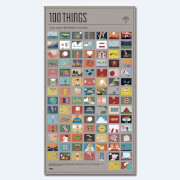 The 100 Things you must do before you die poster offers inspiring ideas for meaningful, fun, thought-provoking and crazy ideas to enhance your life and provide plenty of stories to tell. Ideas include the clichéd 'swim with dolphins' and 'crashing...
---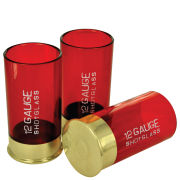 The 12 Gauge Shot Glasses will make any party go off with a bang. Made from red translucent plastic and featuring a metal base, these unique shot glasses are designed to look just like empty shotgun shells. Simply load the cartridge glass with your favourite...
---
---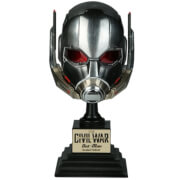 A former thief who proved himself a hero, Scott Lang was entrusted with the astonishing Ant-Man suit, a uniquely sophisticated piece of technology that allows him to shrink in size but increase in power. As Ant-Man, Lang is able to handle the jobs "too...
---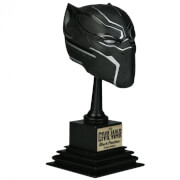 he prince of the reclusive but technologically advanced African nation Wakanda, Prince T'Challa's birth right is not only to rule but to don the mantle of the Black Panther, a powerful warrior and symbol to his people. T'Challa will aggressively...
---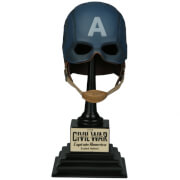 Augmented by a unique Super-Soldier serum during WWII, war hero Steve Rogers was preserved in Arctic ice for decades. After his revival and reintroduction to modern society, the legendary Captain America found a second calling in life, combating evil...
---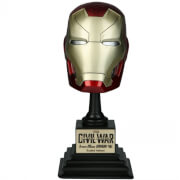 Ever since an incident overseas inspired him to create an invincible suit of armour, the eccentric billionaire inventor Tony Stark has dedicated his life to using his advanced technology to protect the world. The chief source of funding and equipment...
---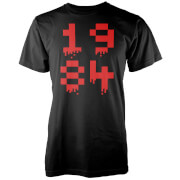 Crafted from 100% soft Cotton this regular fit T-Shirt has a pixel gaming design on the front. Features: T-Shirts are made from pre-shrunk 100% Cotton (Grey 90% Cotton – 10% Polyester). Ethically Sourced. If you prefer a baggy fit, please order...
---